What are the different types of moorings?
So, what is a mooring? A mooring can be loosely defined as a permanent structure to which a vessel can be tied. There are many different types of moorings and we have listed some below for your information. The key to understanding which mooring works best for you is consider your vessel and whether you will have visitors using the same mooring, or a separate visitor mooring designated just for them.
The best thing to do is to make an enquiry with us, we will attend your property and undertake a survey. From there we can discuss what we feel is achievable given any site constraints and provide you with budget costings. We will also act on your behalf in any dealings with the Environment Agency as it is likely that you'll need to obtain a Flood Risk Activity Permit.
Pile mooring We construct pile moorings using either a heavy timber post, steel tubular pile or steel H section. These will be driven into the bed of the waterway. Its top is raised above the water so that vessels can tie their mooring lines to them.
Pontoon mooring Perhaps one of the better known types of moorings, a pontoon mooring is a floating platform providing access to a vessel that has been secured alongside it. We have working agreements with some of the world's best pontoon providers, ensuring our clients get the quality and value for money they deserve.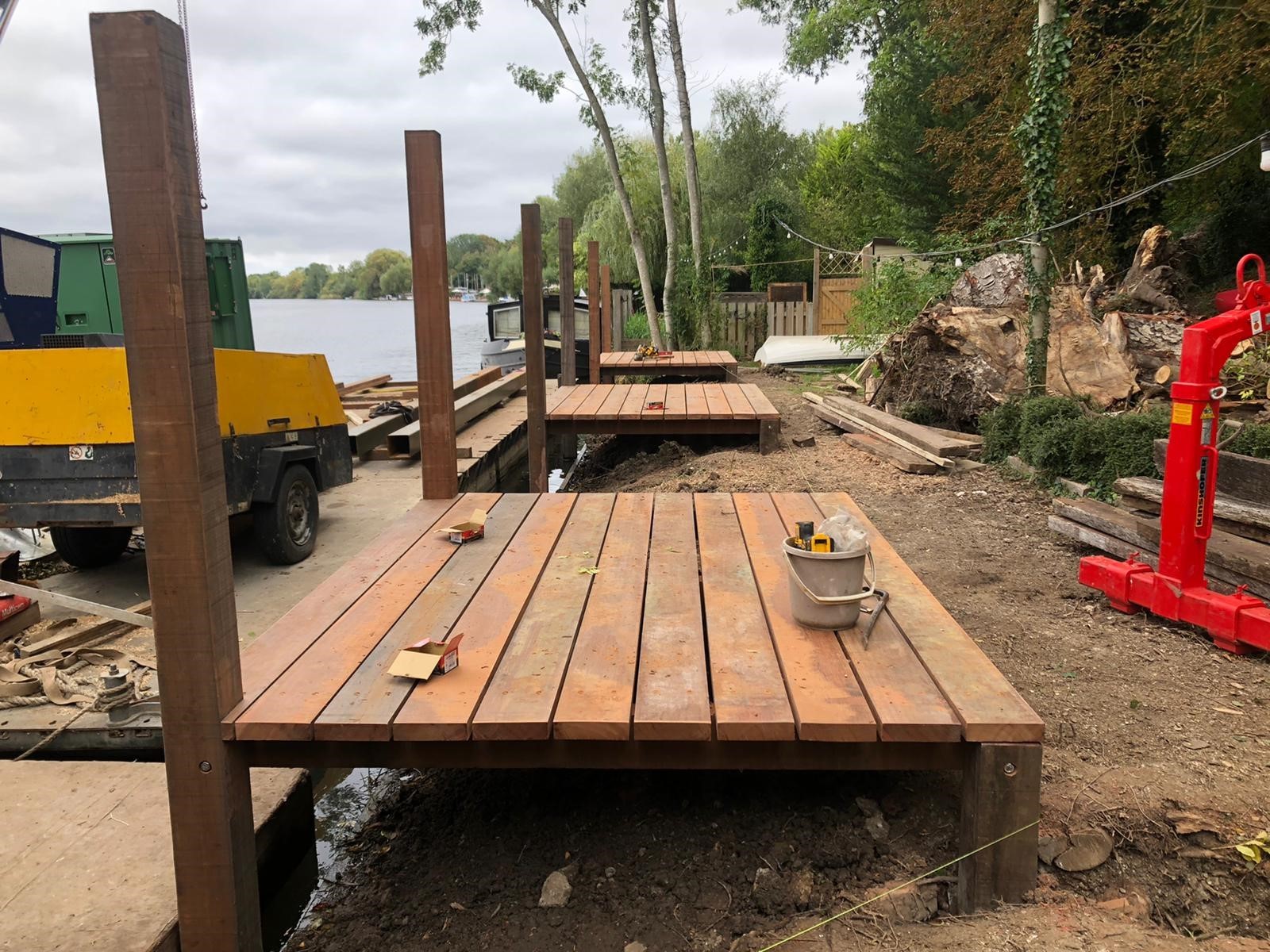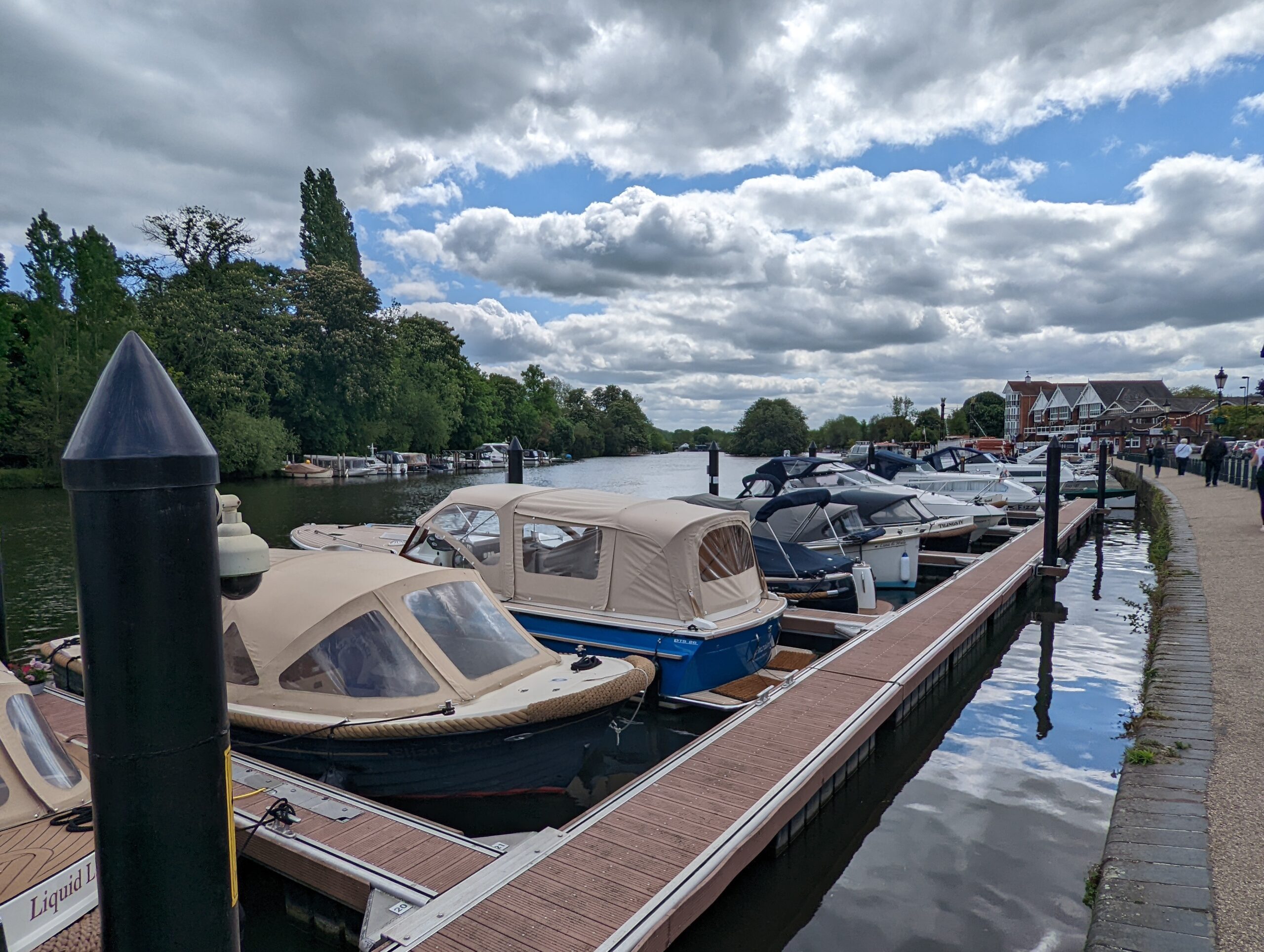 Stern on mooring A stern on mooring is when a boat is attached to a pontoon, quay or bank by its mooring lines and the bow is secured by an anchor.
Pier Probably one of the more commonly known of the mooring types, a pier is often a large structure, used commercially. It is designed to take heavy passenger loadings and is connected to the bottom of a waterway through driven structural members. It will consist of an often large decked area leading from the shore into the water. Boats will be moored alongside the decking area to allow for embarking and disembarking passengers to get to and from the vessel safely.
Jetty A jetty is like a smaller pier, often for non-commercial purposes, typically made from timber but can also be constructed using steel. The structure is attached to the bottom of the waterway, or it can be floating at the location where boats can moor. Cooks have constructed many finger moorings and private jetties along the Thames.
Running mooring This type of mooring is used between two vessels, with no dock or buoy involved. Boats that are secured with running moorings are attached between two fixed points, often on pulleys that are used to bring the boat closer to the shore.
Marina berth A marina berth is a designated location in a port, harbour or marina used for mooring vessels when they are not in use. These are fixed and sheltered from the elements and make for a safe place to disembark from the vessel. Marina berths often have a system of permanent or floating pontoons fixed to a quayside wall that allow boat owners to reach their berths safely.
With over 40 years experience you can trust us to deliver your project for you. So if you have any mooring requirements and need assistance in the planning and construction phases, then please get in touch.