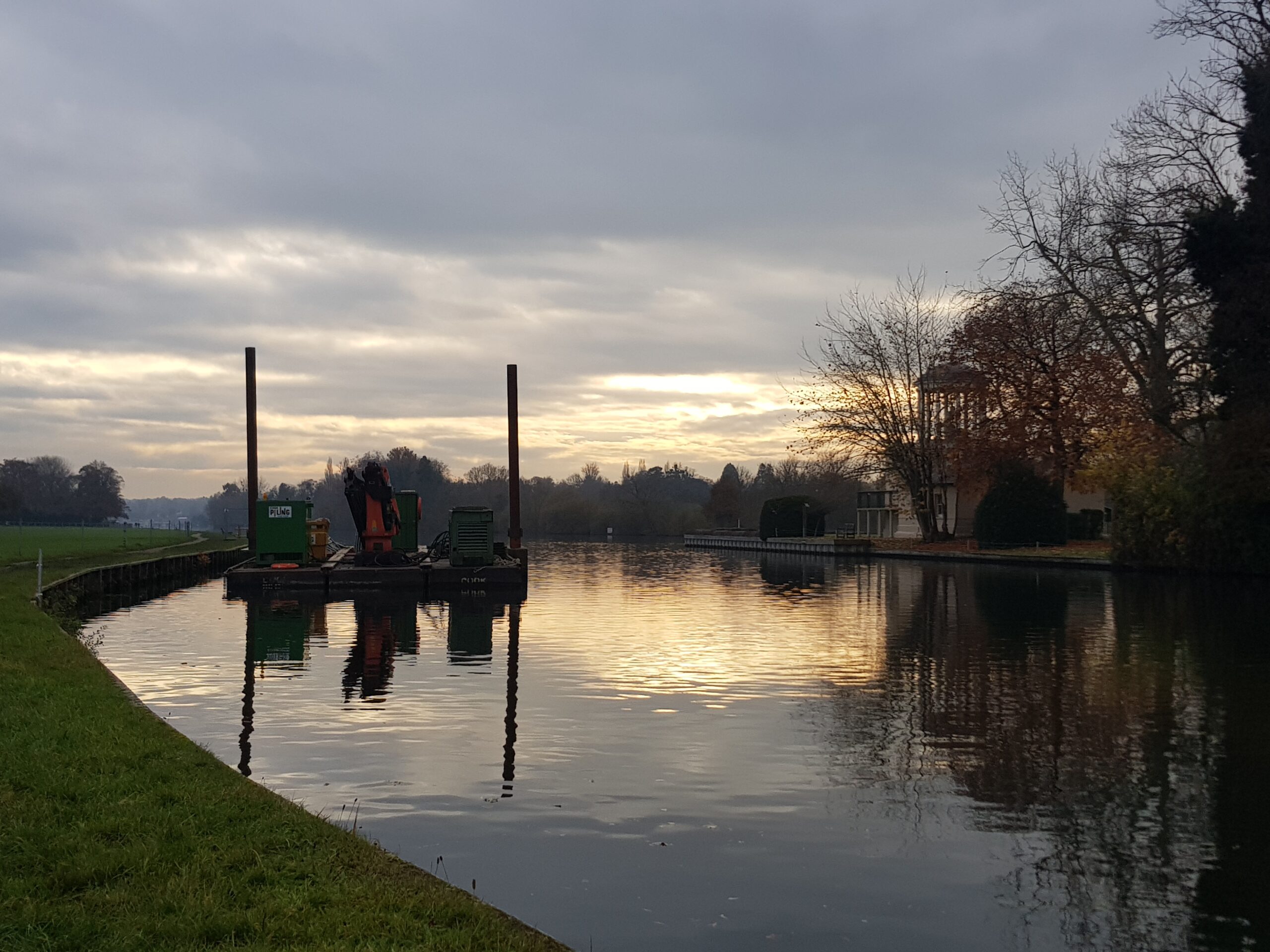 Our ethos is built upon our word, if we say we're going to get something done, we do it.
We are always re-developing our equipment and making improvements; whether that's coming across a problem on site and fabricating a new piece of plant, or exploring new areas and learning new skills to better achieve what we set out to do.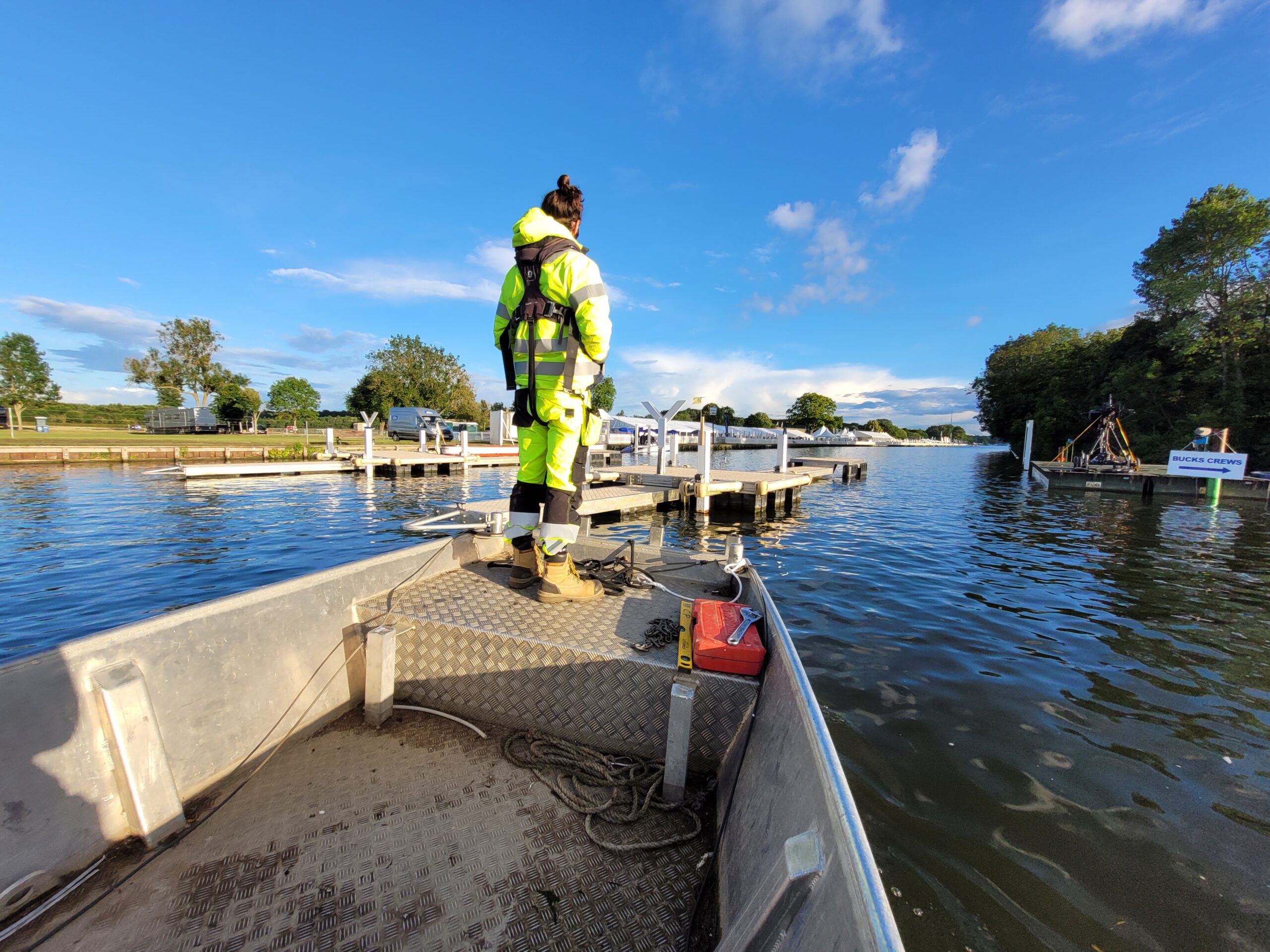 "Whenever someone asks what I do for a living, apart from saying 'marine-based civil engineering' I often say I'm a 'problem solver' and I really do think that's a huge part of our unique selling point, at least within the commercial aspect of the business. We never turn around and say a job can't be done, it's simply finding a solution to a problem."
– Sam Cook, Operations Director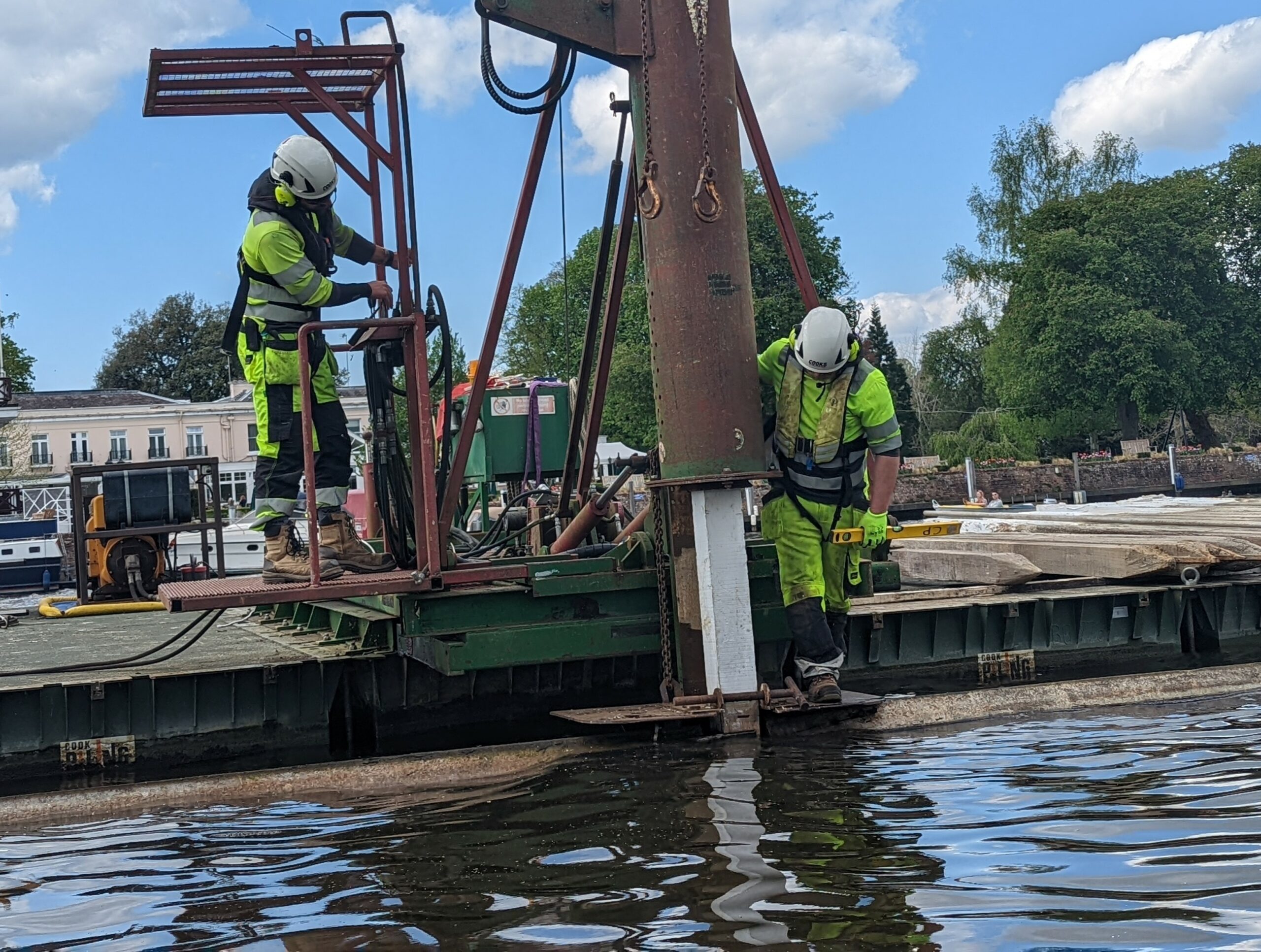 We pride ourselves on being able to overcome challenging site conditions by utilising our in-depth knowledge and highly specialised plant and equipment – we think outside the box and are prepared to explore any avenue that can help us achieve the result required.








Who we are
Cooks Marine Services is a leading family run marine civil engineering company, that is passionately committed to delivering vital services in this sector. Dedicated to protecting, improving and maintaining British waterways and canals.
Self-delivery and innovation are at the heart of our business, we operate our own specialist marine fleet and vehicle fleet, delivering high quality marine infrastructure projects for local and strategic projects across London and the South of England.
We take pride in our ability to self-deliver all services and help our customers to cut the cost of construction and maintenance. Whether working on small maintenance projects, major frameworks or large, complex commissions, our vision is to bring clear thinking, innovation and efficiency to challenges in the marine environment.
Our forward thinking and customer focused approach enables us to work in partnership with local authorities, the Environment Agency, the private sector and local communities to provide integrated, flexible and sustainable solutions to marine civil engineering projects across the UK.
We have grown substantially since our humble beginnings over 40 years ago. Our growth rate has been slow and steady, this has been achieved through an innovative company strategy, in an industry that is fast moving.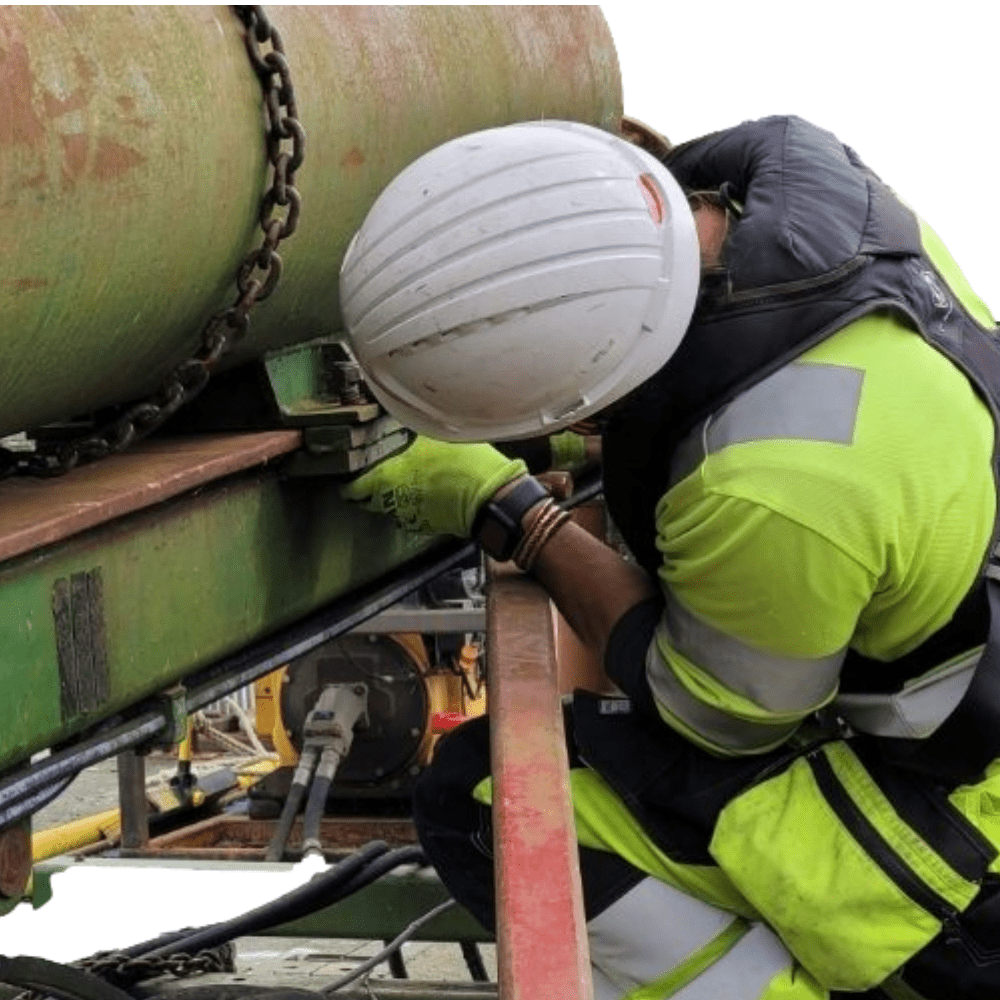 Small but highly skilled
Specialist skill sets that we have amalgamated and adapted to provide a next level service within our industry.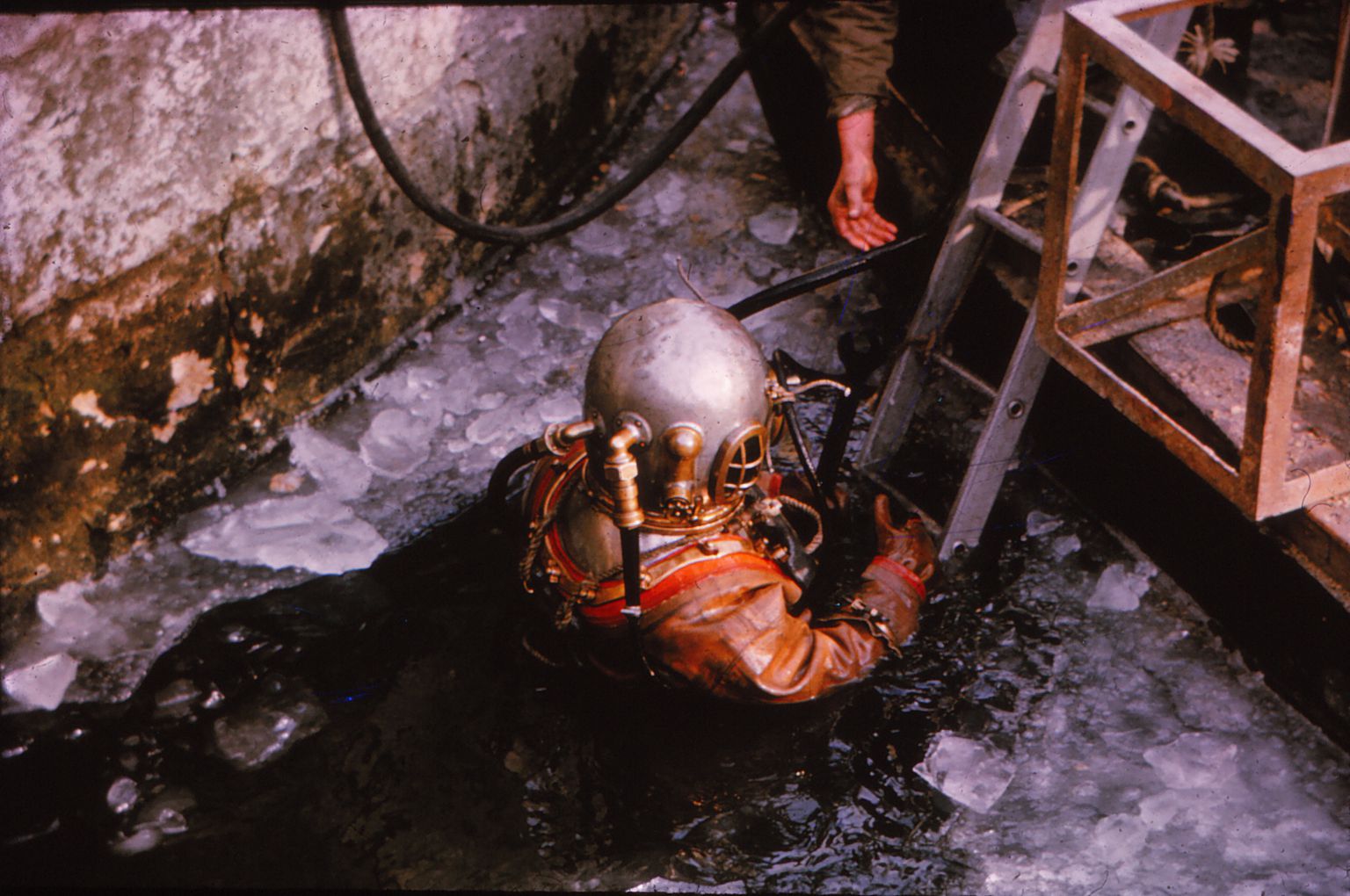 Versatility
'Versatility' is a key word for us because of our broad but specialised skill set. We are incredibly proud of being able to provide our service 'in-house', and don't rely on sub-contracting elements, or bringing in temporary staff to carry out our works. This means we can retain our high standards in every level of a project, as our staff share these values.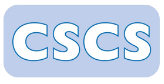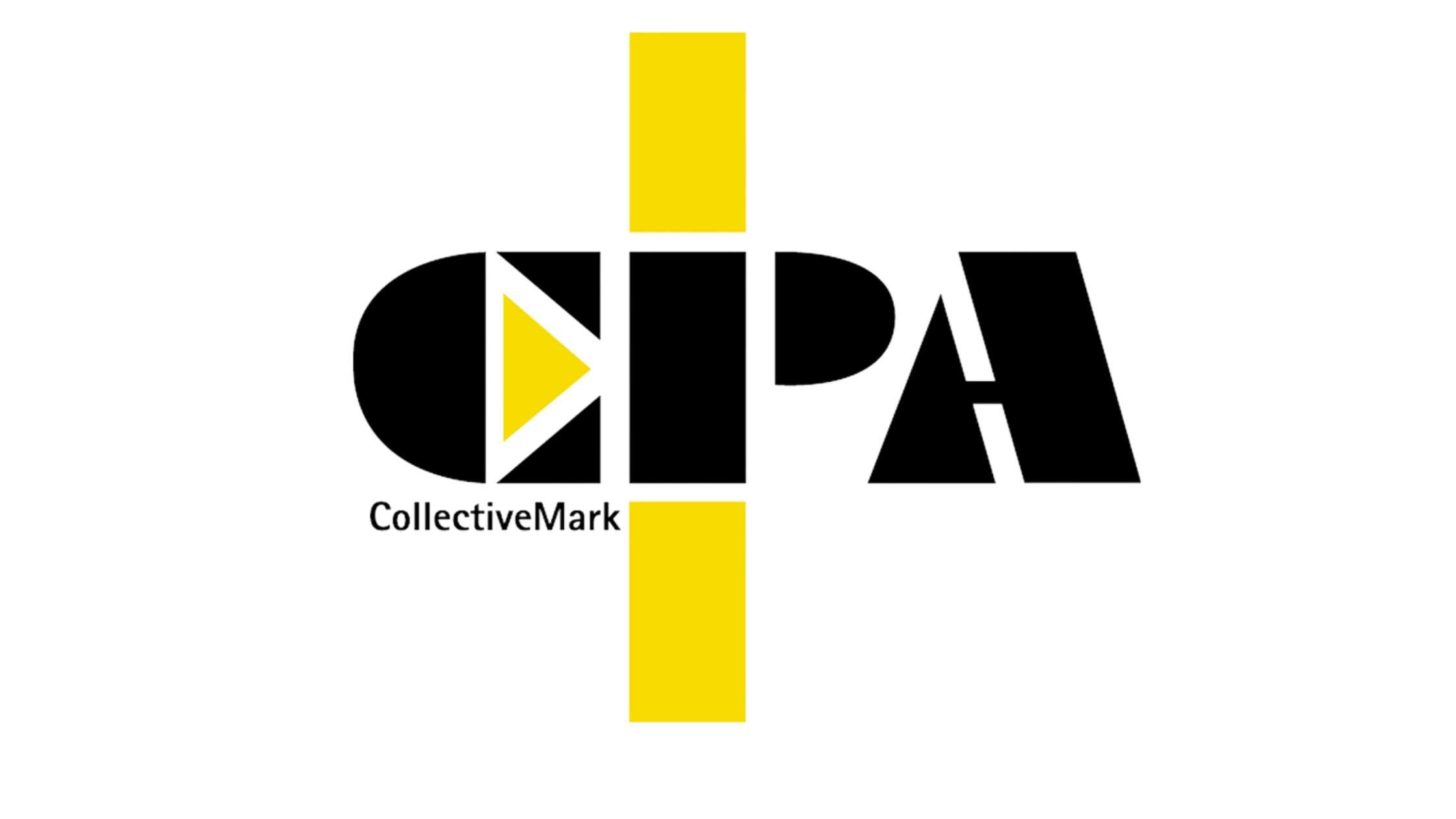 Established 1946
John Henry Arthur Cook
Established 1958
John's son, Iain Cook is born
Established 1970
Iain Cooks wages go from 25p per hour to £1!
Established 1979
Iain Cook set himself as self employed, trading as "Iain J Cook River Bank Piling"
Established 1980
Cooks win their first contract, installing a slipway at Hambleden Mill
Established 1981
Cooks buy their first marine plant, a working platform!
Established 1984
Cooks buy their first working boat
Established 1987
John Cook retires from Thames Conservancy as a commercial diver
Established 1988
Cooks bought their first crane
Established 1990
Cooks custom built barge, wins a major contract working for the Environment Agency
Established 1991
Iain's son Sam is born
Established 2004
Cook Piling Limited is established
Established 2021
Cook Piling rebrands to Cooks Marine Services
If you would like further information or a chance to talk to someone, please get in touch.
Sign up to our newsletter